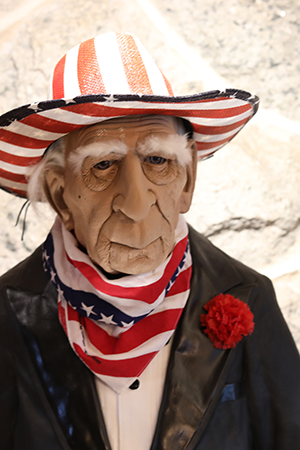 Designation:

Greeter and Kent's Personal Assistant
The most "stationary" member of our team is Dobson. Brought to us via special delivery in November of 2019, he has proven to be an indispensable member of our team. With his quivering energy and many years of experience (which are evident), Dobson is highly qualified for his position. You will find him working tirelessly 24 hours a day, seven days a week. His responsibilities include greeting clients, distributing business cards, and reminding Kent not to forget his car keys, sunglasses, mail, or gloves.
Dobson resides at the office and loves being decorated for the holidays. Schedule your appointment today and come meet Dobson. We guarantee he will be ready and waiting!