What Services We Offer You
ATA Financial Group specializes in providing comprehensive financial services to individuals, businesses, non-profits, unions, and government agencies. Our services include accounting and tax preparation, wealth management, insurance and risk management, and senior and estate planning. This holistic approach to providing financial services ensures the most advantageous outcome because a decision in one area often impacts other areas of your finances.
ATA Financial Group specializes in personal service. We help you attain your life and business goals. We are committed to helping you achieve financial success. Strong communication is key to success, and in these difficult times of social distancing, ATA Financial Group has implemented the latest Zoom meeting technology to allow us to work with you in a safe, yet personal, environment.
Wealth Management
Our wealth management and financial planning services are designed to help you achieve your financial goals. We will help you prepare for retirement, college education, caring for a loved one, or any other financial goal you may have.
Insurance and Risk Management
Having adequate insurance coverage is an absolute necessity when planning for your future. It is important to be financially prepared for the unexpected.
Tax Services
With over 30 years of experience in providing comprehensive tax services, ATA knows how to handle your tax matters accurately and efficiently.
Senior and Estate Planning
You have worked hard your whole life and now it's time to enjoy the fruits of your labor. Our Senior and Estate Planning Services enable you to enjoy your retirement. We implement a plan to ensure you are generating enough income from all of your available sources, while preserving your assets from potential creditors.
Accounting Services
Effective business planning starts with accurate accounting information. Our accountants will help you prepare accurate financial statements, set up Quickbooks, and conduct training when necessary.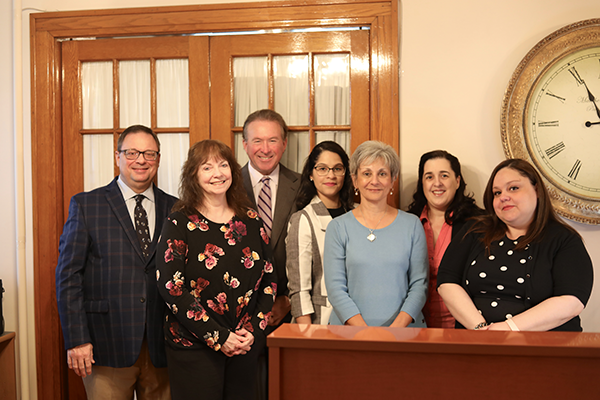 "We have deep roots in the community and have served the needs of our clients for more than 30 years with honesty and integrity."
The trusted expert advisory to assist businesses and individuals manage their finances with a range of services, including accounting, tax planning and preparation, investment services, wealth and risk management, and more. Our promise to you is that you will receive personalized attention, respect, and expertise, to help you reach your goals. Call for your free 30-minute tax assessment.
Cordially,
Kent C. Newhart, President
Latest Blog Posts
Visit our blog page often for updates on ATA Financial's news and information that can help you with your financial future.